Due to my inability to find
a job
I figured I might as well enter a fourth year of University and graduate with a degree. I think I know what I'm doing, I mean I've signed up for classes for 3 years already, how hard can a 4th be? But just to be safe, I go to talk to a co-coordinator.
She takes one look at my Fall term, and her eyes just widen.
"Uh Damian, we got a problem here".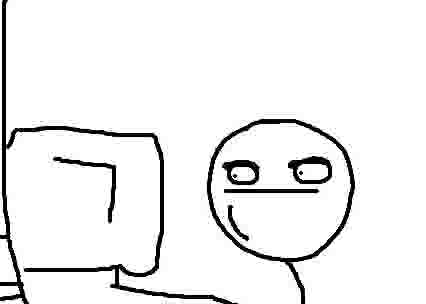 Crap.
Turns out I've already hit my cap for the number of Junior/100 level courses I can take. In other words, the course in Java and Economics that I was taking wasn't doing anything towards my degree. I was paying for deadweight courses.
Luckily, I managed to work some things out and I've dropped both courses. I'm hoping that I have enough credits for graduation and if not, the Winter term will fix that. This leaves me with a ton of psychology courses. Research psychology is research, there's not much to say about it. I enjoy it.
The other courses, I am having issues with.
For starters, my Abnormal psychology class while interesting has a DVD lecture available for purchase. The prof strongly suggested that we buy and use it. A quick listen reveals that it's basically 4 DVDs that cost $100 for the exact same lectures we hear in class.
I'm serious, the things are word for word, I'm guessing he hasn't changed his lectures in a while because I hear that this guy has been doing this for a number of years. We also think he has several DVDs that he rotates through because the DVDs from just last year are somehow obsolete.
As if I wasn't poor enough already.
And then Developmental Psych is uh... different. Lectures consist of her standing in from of a classroom asking the class for their opinions of various concepts or groups of people gathered together to "discuss" a random concept. Half the class doesn't show up anymore and I sit around, vaguely paying attention.
Or catch up on some much needed rest.
Round #2 of midterms are soon so hopefully I do well on those. Maybe I should start studying now...