Back when I was in Elementary School there was one field trip that all the students looked forward to. Every year the 6th graders would go and spend several nights at a Science Center. Think of it sort of like a sleepover with your classmates where you spent each day doing hands-on science stuff.
Or maybe I just liked it because I'm an Asian nerd.
They also fed us which was great. Due to the structured menu I think this was my first time having various "Caucasian" foods other than hamburgers. Back at home, Mom cooked everything and that meant Chinese food pretty much all the time. Thus, I rather enjoyed my first time eating something like roast beef.
That is, until something didn't agree with my stomach.
Uh oh.
On the last day I wake up in the middle of the night with a burning feeling in my gut. I hobble to the bathroom and then my intestines explode.
And then my stomach explodes.
And they both take turns exploding for the rest of the night.
Use your imagination I'm not using a picture here.
I was kind of bitter that I got sent home on the last day due to being sick. They ended up playing games and having fun which I missed out on. But that wasn't all that I would lose out on.
See, there's a psychological phenomenon called taste aversion. Basically how it works is that if you feel exceptionally nauseated or sick, your brain might attribute it to something you ate earlier, generally something unique or new. From that point onward, anything to do with that particular piece of food will make you feel sick. Sight, smell even thinking about it can make you feel sick and you'll want nothing to do with it.
It's a good idea in concept, brain is preventing you from eating something that might get you sick again. However, your brain doesn't understand that correlation does not equal causation and will blame whatever it thinks made you sick. And for me, it blamed the roast beef.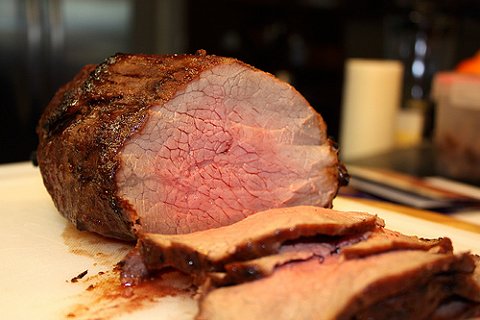 Not so delicious now are you?
And the thing is, I would end up avoiding beef for about half a decade. No hamburgers, steaks, and even meatballs depending on what was in them. Eventually I would get over it but I know people who have avoided certain foods for decades thanks to taste aversion.
But there's a reason why I'm sharing this little story with you. Not just because it's a funny thing that happened to me in the past, but because it also makes a nice segway into the next arc of the "Me Not Healthy" series that I've been doing. As if
allergies
,
lung cysts
, and
sleep apnea
wasn't bad enough I might have intestinal problems as well.
The lack of appetite, bloatedness, general discomfort and lactose intolerance development has finally pushed me to get some tests done. And when those results get back, well, I intend on sharing them.