Hello hello. Again, I apologize because I think this is the longest I've gone without commenting on another blog. And at this rate I'm going to continue breaking records until midterms are done. Actually, because of one midterm but we'll get to that in a moment.
Thank you to everyone who has stuck with me so far. Much appreciated.
Online friends are the best. I love you all.
In good news, my lung has (mostly) recovered I think. Just a brief case of things being worse than normal. I honestly can't tell if poor sleeping causes my lung to collapse or the collapsing of my lung taxes my body so much that I'm more tired than usual. Or maybe it's sudden waves of stress. That can causes both so let's just blame University.
Speaking of University. Midterms are slowly being written. Social Influences and Aging psychology has been done. I'm not sure if it's me but the midterms feel harder. I'm doing alright in them but I really want to be hitting A's and A-'s to increase my chances of getting into Speech Pathology. Conservation psychology DOES NOT have a midterm which I am so grateful for.
And then.
And then we have Cognitive psychology.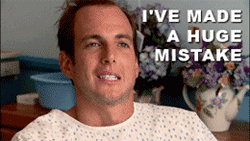 Yeah... I really, really, really wish I could have crammed a different Science course into my schedule because I am getting torn apart in this class. It's not that the prof is bad, he's enthusiastic, knows the material, he even wrote the textbook and gave it to us free online. Anyone who saves me a few hundred dollars is a friend of mine.
That being said, the material is still very dense, very hard to get through, and the weekly quizzes are kicking my butt. Let alone what the midterm will do to it. It's all written, no multiple choice. The last time I was required to write anything for an exam was years ago. All that training from High School is gone. I am not looking forward to writing a short essay on comparing the theories of how the brain may comprehend and understand the world.
I guess I shouldn't have assumed that a higher level Cognitive psychology course would be similar to the lower level ones. Or maybe I've been studying for this class all wrong. I know a girl in my class who is getting by quite well just by reading the notes. I've been doing the equivalent of slamming the textbook PDFs into my eyes until something breaks.
I still have a day to try and save myself. Wish me luck, I'll see everyone Friday.