The spending continues. As mentioned in my last post, from July 11th to the 22nd, Steam is having it's annual summer sale, where games are anywhere from 25% to 85% off. My brother and I have been buying probably way too much for our own good, and I still will not disclose how much I have spent.
(It's doubled since my
last post
).
In my defense, when I see something that's normally $30 and it's on sale for $5, I'll buy it, hoard it, and then give it someone later as a gift. I'm literally stockpiling birthday and Christmas gifts right now.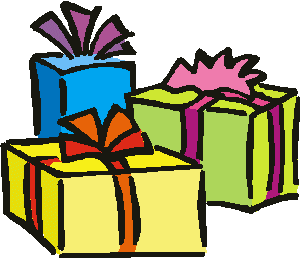 I am so clever.
But let's not just talk about my horrible spending habits, let's talk about another great game that I've been playing. Ok, some people may find it absolutely horrifying, others may find it absolutely hilarious. In reality, it's a bit of both.
Who here has ever wanted to be a doctor, but didn't want to go through all the training and debt that comes with medical school. Well, now you too can become a surgeon and perform operations all by yourself with Surgeon Simulator 2013!
(Note, do not try anything you see in this game in real life.)
Yes, that is a fire hydrant being used.
You play as Nigel Burke, a man who literally has no experience being a doctor but has been forced into the role of being a surgeon, and it shows! The controls are clumsy, unintuitive, and difficult at best. He only operates with one hand, and each finger must be individually controlled to grasp anything. With separate keys for each digit, moving the arm up and down, and turning the hand.
And this is where the fun begins.
Now, using these klutzy motor skills, you, yes you, will attempt to perform anything ranging from a heart transplant in a surgical room, to a brain transplant in the back of a moving ambulance using the most awkward of tools in uncompromising angles.
Or just fill the patient's chest cavity with everything you can.
Hack your way into Patient Bob's ribcage using a hammer in order to remove his defective kidneys, saw out his old heart with a bonesaw, and remove unnecessary organs in order to make room for the new. Lungs? Who needs lungs! Onto the floor they go.
Of course, you need to be careful. Slashing around mindlessly whether you want to or not is going to cause your poor patient to bleed and lose blood. And as we all know, losing ALL of your blood is the only way to die.
For anyone still interested, the trailer is below. The game is currently 40% off until July 22th and I highly recommend it for a good laugh.
Note: The Team Fortress 2 Downloadable Content is also free with the purchase of the game. It's good to fool around with if you're a fan of the series.