I don't like driving. I don't care for cars or racing games and I don't think I ever will. Which is odd because nearly every other male person I know starts drooling the instant some amazing, fancy, new and foreign car is brought into conversation. They're up to date on maintenance and performance boosters. And know how to fix their car if anything should ever happen to it.
For me, it's just a tool. If it gets me from point A to point B. I'm happy.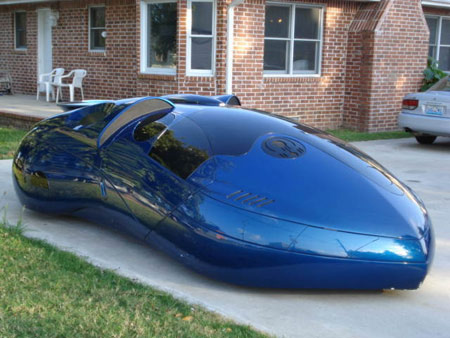 Google images claims this is a car.
And because I live in North America (specifically Canada) I pretty much need to drive to get to anywhere. Public transit is a joke with unreliable buses and trains. What would take me 10 minutes to drive to would take half an hour of busing.
And it's even worse in the winter. I'm fairly certain that most Canadians have experienced standing in a blizzard for at least an hour waiting for a bus to drive by.
And then said bus drives away without stopping.
Could be worse I guess.
So I've been making an effort to get as much practice driving as possible. Theresa has been bugging me a lot to start driving too. At least this way we can spend more time together and less time busing. It also allows us go to places where buses are less likely to pass. We can eat without worrying about when the next bus will arrive.
We can do things in said car.
Get your head out of the gutter. I meant we could take naps.
But the biggest problem I have is that I'm not exactly the greatest driver. And Theresa gets carsick easily. To give an example of how easily she gets motion sick, Minecraft is unplayable for her because of how the view bobs along (to mimic movement in real-life).
So that means I can't have a single sudden stop, swift turn or any other forms or terrible driving. I don't want to make my girlfriend carsick. I want her to feel comfortable with me being in the driver's seat.
Don't want this stereotype to be true with me.
But the only way to get better is practice. And looks like I need to keep practicing as much as I can. Theresa comes home on Sunday. And I want a date with her as soon as possible.