In China I tended to prefer going off with my younger brother Brian. It's not that I have anything against my younger sister Bree, it's just that she tends to be a bit more quiet and doesn't share the same humor as Brian and I. It's not as fun doing things with her I find.
She's also not as adventurous. Brian and I have the mentality of doing things simply because we can do it, it be funny or it would make a good photo. Bree holds back, doesn't want to make a scene or even look foolish for a moment. I guess she has too much pride.
Whereas Brian and I don't really care if we have people staring at us while we fumble at a restaurant because our Mandarin sucks. We'll laugh it off whereas Bree will get all grumpy.
This story takes place in a mall that had multiple restaurants on the top floor. Everyone else wanted to go eat Chinese food for dinner. I certainly didn't want to, we'd be getting tons of that on with the tour starting on the next day. Brian agreed. So, the two of us headed off on our own to find something more suitable to eat.
We were in the mood for Japanese and there so happened to be a rather nice looking Japanese restaurant. We found it odd that there were no prices on the menu outside but we thought nothing of it and got a table.
And then promptly left when we realized we didn't have enough money.
It was an all-you-can-eat restaurant and for about 230RMB (~$30 CAD) to get unlimited foie gras, sea urchin and other delicacies it was a pretty good deal. But we didn't want to spend that much money on one meal. We had only brought so much RMB with us and didn't want to go through the hassle of converting additional cash while in china.
The idea of so much foie gras makes me hungry just thinking about it...
So we agreed on going to a Korean BBQ restaurant. I had never gone to one before so I thought it be nice to try it for once. Plus, Brian's girlfriend was Korean, she must have taken him to one of these before. He'll know what to do.
Nope, it's his first time too. His girlfriend hates Korean BBQs. Makes her clothing smell like meat afterwards or something.
And so, for the second time that evening. He and I try and communicate that our Mandarin is pretty bad and that we need help trying to figure out what's going on and what to do.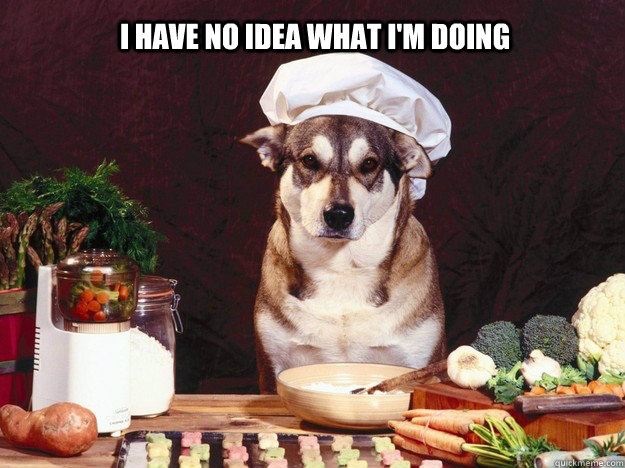 Yep.
Eventually we order a ton of meat and end up getting one of the hostesses to cook everything for us. I remember both of us feeling really sweaty and we couldn't tell if it was due to the heat of the BBQ, if we were getting meat sweats from eating so much meat, or it could have been because we were embarrassed.
The food was good, I rather enjoyed my first Korean BBQ meal. I'd go again if possible because I actually know how to do things now. And maybe it was a good thing we got a staff member to cook the food for us, that way we wouldn't end up with charred meat or food poisoning.