It's about halfway through the term. And I have a general feeling about how well I've done this term:
Aging: ~B
Cognitive: ~B
Conservation: ~A
Social Influence: ~B
This is roughly a B+ or 3.3. That's generally how well I've done in my previous terms. But at the moment there's only one word that rings in my mind.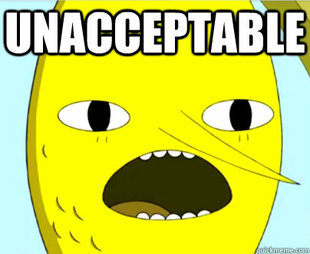 As I've mentioned before, I'm trying to get into Speech and Langauge Pathology. However, it appears the program has gotten a lot more competitive over the years. If you want to stand a chance, you should have a GPA of 3.7 or an A-.
So as you can see, a 3.3 isn't going to be good enough to get me in. I don't expect myself to get A's in all my courses, but at least an A- so I have a fighting chance.
I have to kick things up a notch.
Bam!
All hope is not lost yet. I still need to write the GRE at the end of the month and I really should start studying for it soon. I also should start looking to work or volunteer with something SLP related. Not only will it give me vital experience, but I could use a second job. Especially next term when my schedule will be even more light.
My only saving grace for my GPA at the moment is apparently they only care about your grades for the last 2 years that you were in school. In other words, with a bit more work my disastrous 3 year grades will suddenly become invalid, like they never existed at all.
Seriously though, if that year even touches the rest of my GPA I'll drop to a B-.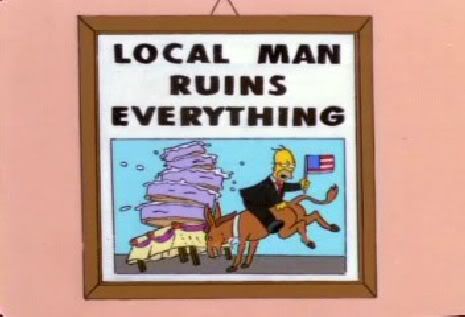 Replace Homer with some bad grades and you get the idea.
My last hope is that a lot of my remaining marks for my courses are in the form of papers and projects. Wish me luck on them, I need all I can get.