Lots of little unrelated things to discuss in this post today so don't expect any form of coherency. When something bigger or more interesting happens in my life you can expect a post on that. But until then, this kind of a post will have to make due.
First off, congrats to Obama winning the elections last night. I don't usually like to discuss politics on my blog but this is kind of a significant event so it deserves some form of mention. Also hard to not notice it seeing as all my friends on Facebook kind of exploded.
Is this a good or bad thing? Hard to say. Though I guess it's true that once you go black, you can't go back.
Now if Canada could only get rid of Stephen Harper... I hate the man for trying to censor the Internet up here.
Should this man really represent us?
Next thing is snow. It literally went from just leaves on the ground to up to 25cm of snow overnight. There have been over 200 collisions, buses take forever to get anywhere, parts of highways have been closed off, and the last I heard, the light rail transit was shut down too.
Getting to classes tomorrow is going to be so much fun.
I should be used to it I guess. Though my friends from the province of BC are just laughing. I hate them so much right now.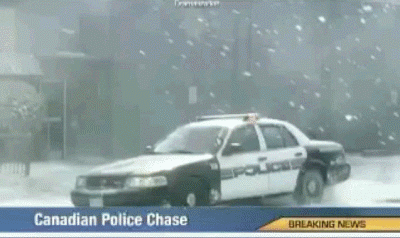 Last thing, I'm booking an appointment with my doctor. My lungs will not leave me alone and they're starting to hurt sporadically. It's not longer just random breathlessness or discomfort, it's pain not unlike when my lung was healing from surgery. I'm not sure what's happening, but the fact that this has been occurring on and off for over 2 weeks now is getting me worried.
Plus I promised Theresa I'd get it checked out if it continued. Also can't let her know because she's busy again with exams and I can't afford to be stressing her out with my health problems.
Also she won't have time to read my blog so no worries about her finding out from this.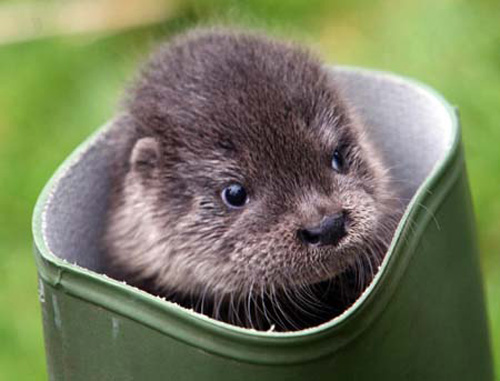 And if she does see this post, this otter will distract her.
Alright, back to work. See you guys on Saturday.