I didn't go into my Linguistics classes expecting very much. Study of language and what-not. 101 is how we pronounce things. 102 is how we develop language. In all honestly 102 doesn't sound all that different than Child Developmental Psychology (and so far, it isn't).
But things started to sound, odd. It felt odd learning about consonants and vowels. Everyone sat in class making different noises with varying tongue placements and lip shapes. And then the lecturer (who is actually just a grad student) shows us this gem to better teach us the sound of things:
http://www.yorku.ca/earmstro/ipa/consonants.html
I'm sorry, I can't listen to these without thinking of Nigel Thornberry.
SMASHING.
Not entirely convinced? Don't know who Nigel Thornberry is? Watch a few videos of the man talk, imagine the above link in his accent (and with some consonants you don't need to) and don't tell me you don't hear the same thing.
It could very well be that I'm going crazy, and hearing things I shouldn't be. I wouldn't doubt it if that was a side effect of sleep deprivation. But this isn't so bad, until you realize that in order to study for exams I need to practice making these noises. It'll help me write words in their phonetic form or something.
So imagine you're a parent. It's the middle of the night and you wake up because you hear this nonsensical gibberish coming from your kid's room. You open the door and he's hunched over a book with weird symbols. And he's writing out those weird symbols too.
As if my parents don't think I'm crazy enough already.
But Ling 101 isn't even the worst offender. I'd rather sit in class and listen to Nigel Thornberry all day then listen to the videos we watch in Linguistics 102. I have to ask a question, when did babies become so horrifying? I know they're little poop machine but listening to one try and talk is disturbing.
All the women (aka 95%) of the class were cooing and giggling at this video. I sat rigid in my desk, more disturbed than I had ever been in years. I'm not sure what my female readers will think of this video but maybe it's a gender thing? Maybe I'm just crazy and I hate small children more than I originally thought?
And then we watched another similar video. And another. And then a video of a mother cooing over her baby.
This class is way worse than Child Developmental psychology. At least I learned something in that course. To be fair, a lot of the stuff we've learned so far is mostly review for me but still, I didn't pay a couple thousand dollars to watch videos of babies drooling over themselves.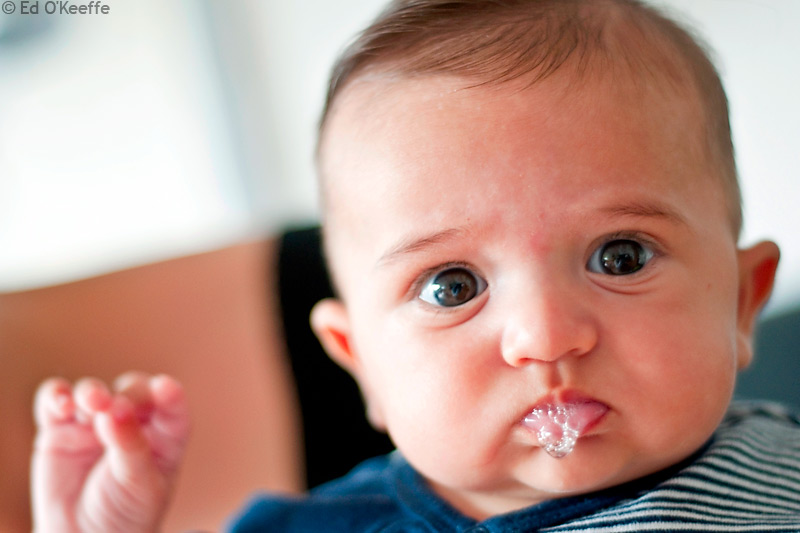 Money not well spent.
I hope the course gets better. If not, I hope it's an easy A. Maybe then I can justify sitting around and listening to weird noises for several hours a day.